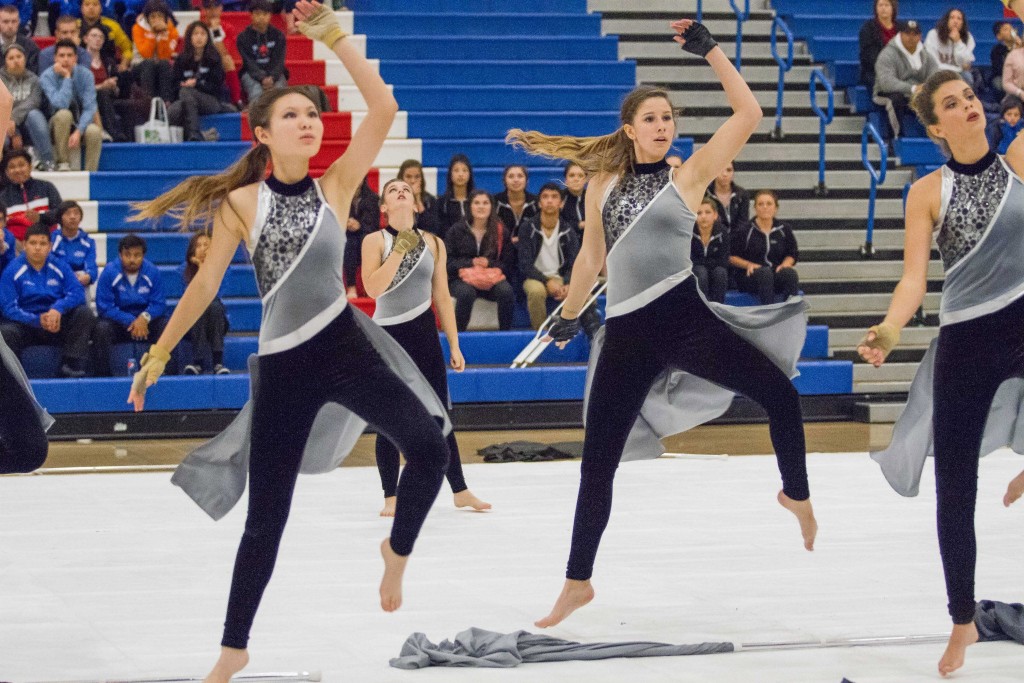 The Leigh Winter Guard is comprised of returning  students and members new to the activity. They compete locally and nationally and rehearse approximately 13 hours per week. The Leigh Winter Guard will compete in the National A class and the National AA class at the local level. The 2017 show is titled, "Transparency", and is based on a theme of minimalism/modernism.
Leigh Winter Guard Staff:
Caption Head – Peter Gomez
Technician – Kristen Corr
Technician – Morgan Orosco
Technician – Karissa Naone
Drill Writer – Peter Gomez
History of Leigh Winter Guard
2014 JV – A Thousand Miles
2014 Varsity – Sight Unseen
2015 JV – At the Muesum
2015 Varsity – Shipwreck: The Journey of a Soul
2016 Varsity – State of Independence
2016 JV – Time After Time
Questions about the Leigh Winter Guard program can be emailed to .